What is the Animus point system?
Every purchase counts for you!
Animus Day Spa rewards you with points from the first euro of your purchases!
Massage Thessaloniki points, Massage Thessaloniki points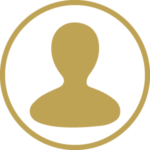 BECOME A MEMBER
CREATE YOUR PERSONAL ACCOUNT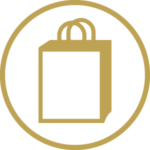 BUY
YOUR FAVORITE PRODUCTS-SERVICES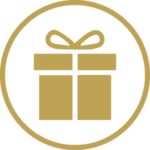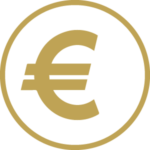 REDEASED
EASY & QUICKLY FROM THE NEXT BUY
How does it work;
Create your personal account by filling in email and password or log in via Facebook or Google and start your shopping!
With every purchase you earn points (€1 purchases = 10 points) which you can redeem at any time once you have collected your first 1000 points. Then buying your favorite services.
Every time you complete your order, the value of each service is converted into points and automatically registered in your account.
Redeem points
1,000 points = €8
2,000 points = €20
4,000 points = €45
8,000 points = €90
10,000 points = €120
I start immediately by clicking HERE!
Member privileges
By registering as a member you earn (50 points).
Extra points for your birthday (80 points).
Reward points with member badges!
In our services exclusive offers, discounts, bonus points that we will offer you via social media and that will be valid for members only.
Fixed discount on all our products -10%
Possibility to participate in educational seminars with special discounts.
Member Points Rules
FREE sign up & FREE membership forever.
Points work additively. and you can be updated about them, from your Profile by selecting "My Points".
The -10% discount on retail products refers to those that do not have a discount.
When pains are redeemed in the specific order no points are awarded
To take full advantage of the benefits of the points you must have filled in all the details of your profile.
Animus Day Spa has every right to modify or delete a member when they do not follow the rules or modify the rules without any personal notification.
No points are awarded on orders if another discount coupon is used.
Members' points are not redeemable for cash and always enjoy the privileges set out in our commercial policy.
The company reserves the right to unilaterally modify the reward system and alter or replace the reward amount for purchases.
If for any reason the company animus Day Spa modifies part or all of the terms of the program or discontinues the benefits program, the participant retains no claim against the company, since he already hereby acknowledges that this is a benefits program provided by the company freely .
Points expire 12 months after the member's last transaction and after the member has been notified one month in advance via mail or phone message.
The company Animus Day Spa collects personal data of the buyer, as well as the recipient of the order, if this is deemed necessary. The buyer is aware that this automatic processing of his data has been notified to the Personal Data Protection Authority. The purpose and conditions under which animus collects and processes Personal Data are presented in the Terms of Use of the website and are governed by the applicable legal system of personal data protection.
Thank you for choosing Animus Day Spa